Fishing around Thailand by Rod and Line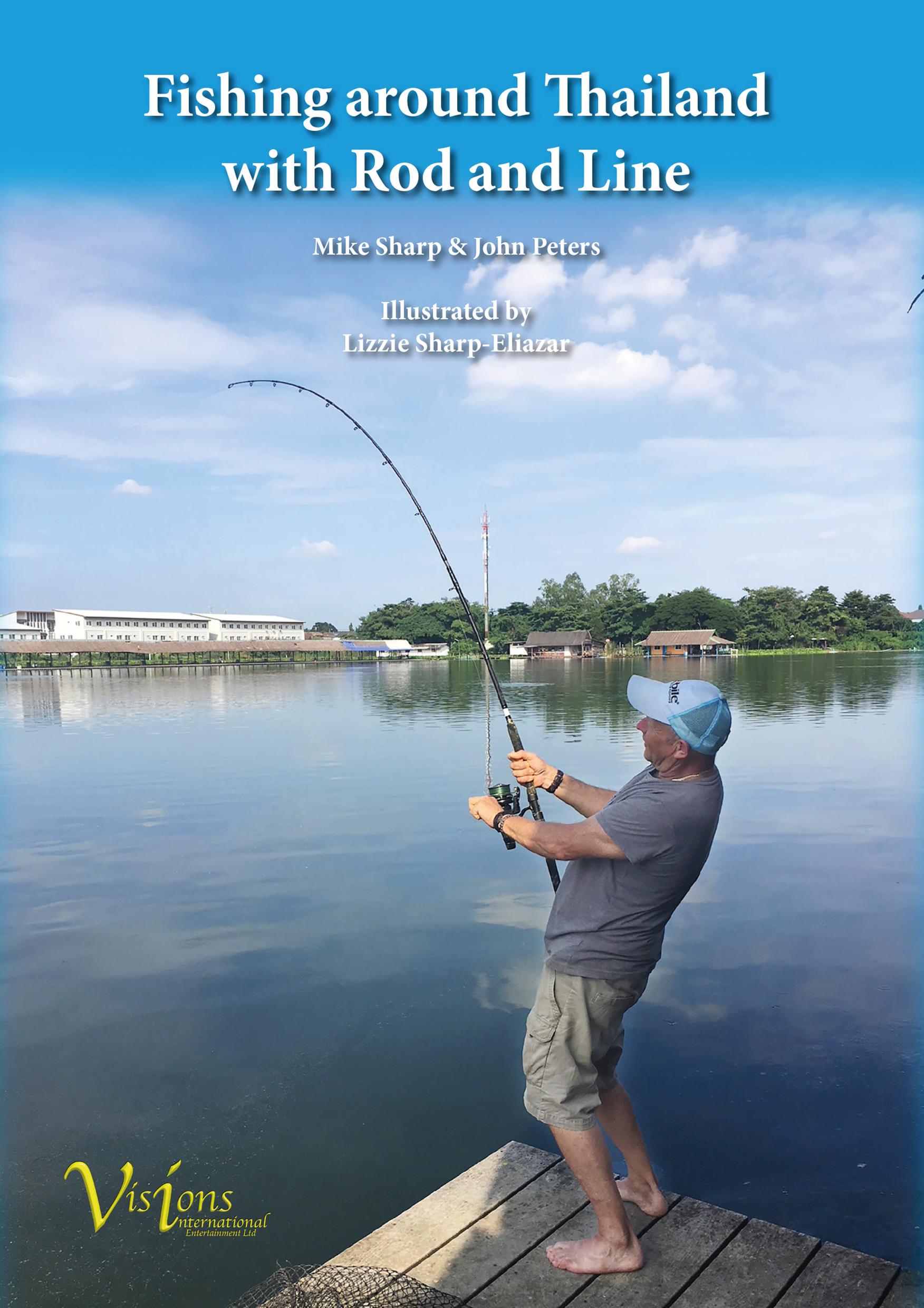 Description
An All Encompassing Guide to Thailand's Commercial Sport Fishing Waters for the Travelling Angler.
Mike Sharp and John Peters are two roaming anglers who are fishing mad and full of enthusiasm for the rivers, lakes and seashores of South East Asia. Both seasoned travellers, they have decided to direct their desire to fish to sit down and record the many inland waters available for the travelling angler in Thailand.
Thailand has been written about on many occasions and its beaches, cities, jungles and nightlife are often experienced by tourists. Indeed, many of fishing venues are covered in the UK angling press. What's different here is that they have set a limit to the cost of angling in Thailand so that those anglers either fishing regularly or without deep pockets of money can participate in the sport and enjoy themselves equipped with the best knowledge.
As with their last book Fishing in Hong Kong, Lizzie Sharp, has added her artistic skills and the book has some great photographs and paintings in her own detailed style. 
Fishing in Thailand is about enjoying yourself in the open air and challenging your brain and your strength in a demanding environment where anglers need to not only think about how to get the fish to the bank but also how to withstand scorching heat and heavy torrential rain. At the same time consuming spicy chilli laden food that might test most anglers inners. A far reach from sandwiches and a flask of tea on the banks of the River Severn or similar.
So if you plan to fish in Thailand or just wish to occupy a couple of hours in the comfort of your home - this book will certainly get into the mood to get out and cast a line into those dark and tropical waters so common in Thailand and the rest of South East Asia.
Handy A5 Size 148mm x 210mm
Full Colour
116 pages
Prices including postage:
UK - 16.95
Europe - £19.95
Rest of World - £22.55
Earn
0
reward points with this purchase
Add This Product To Your Wishlist