London's Bus Stations 1962 - 2018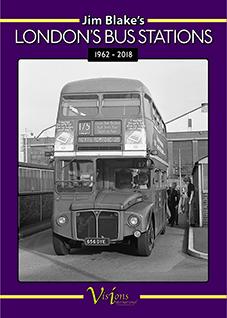 Description
A fascinating journey around London looking at bus stations between 1962 and 2018. 
In addition to bus stations as such, also included are some important terminal points where buses have had, or still have, dedicated parking areas. Over the years, such places - for example Waltham Cross. &0 locations are featured.
A4 size Softback ~ 128 pages ~ 
170 gsm glossy pages
Over 320 photos
Prices including postage:
UK - £21.95 - Europe - £26.95 - Rest of World - £30.55
PLEASE NOTE: 
Orders must be placed by 15th March 2021. We will then place the order and expect delivery around 31st March 2021.
Earn
0
reward points with this purchase
Add This Product To Your Wishlist