Roadside With The RML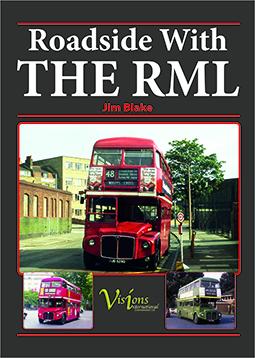 Description
ROADSIDE WITH THE RML
 
Our Roadside Series features the various bus types that have, or continue to operate in London. One thing The Roadside series isnt, is a definitive history, that'ss been done! Instead we give an overview of the day to day operations with photos that also bring back memories of life when the buses were operating. It might be through the milkman delivering his bottles or a store/pub that no longer exists, but it is memories, nostalgia, a time to float back to the days of your youth, the Good Old Days
The fourth volume features the RMLs from the '60s through to the Noughties. Jim Blake has created a collection of over 300 photographs which perfectly hit the remit for the series. The buses are fascinating but there is plenty of other interest in most of the photos, look beyond the bus! In addition, each is captioned with a wealth of historical info.
Each section has a theme and Jim uses them to takes us on a remarkable tour through London during the days of the mighty RM.
The sections are -Pilot Batch, Country Cousins, RML Versus XA, Eastenders, City and South London, West Enders, Last Orders Please!, Pubs, Forgotten and Obscure Routes, Weekenders, Sunday Service, Places of Worship, London Country, The One That Got Away!, Accidents, Mishaps and Disasters, Special Liveries, Seventies Service Changes, Country Cousins Come To Town, Over and Under, The '80s - From Triumph to Near Tragedy, RML Decline - The Late '80s & Early '90s, RML Resurrection, The Odd Spot, Strange Visitors, RML Oddities, Overhaul and Last Survivors.
Hardback cover and thread bound
132 Pages - 150 gsm gloss
341 Photos (252 b/w & 89 col)
Informative & Interesting Captions
Earn
0
reward points with this purchase
Add This Product To Your Wishlist