The RTL Memories Bus Tour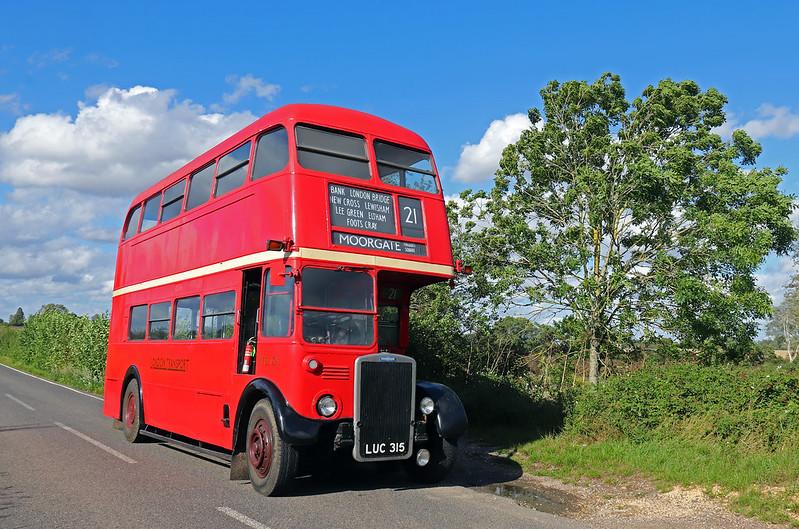 Description
Saturday 2nd October 2021
On this tour we will take an RTL over some of the type's former routes. You will also have the opportunity to visit the Theydon Bois Transport Bazaar.
After picking-up at Tower Hill we will head for the Isle of Dogs to operate over the former route 56 with a possible photo stop at former 277 terminus at Cubitt Town. We will also try to include a photo stop outside former Poplar Garage (still in existence) in Leven Road. This was the last resting place for many of the East End RTLs (including those based there) on "Black Saturday", 7th September 1968. 
Then we will follow route 108 (and former 108A) to Bow Bridge.
Then the former route 10 to Abridge, Blue Boar. We will then go off piste (via former RF route 250) to Theydon Bois for our lunch break and an opportunity to visit the Theydon Bois Transport Bazaar at the nearby Village Hall.
After lunch we continue 'off route' via Coppice Row, Wake Arms and Goldings Hill to former Loughton Garage (original built in 1920s and closed 1953 still in existence, replacement across the road demolished 1987!).
Then we follow former route 38A to Clapton Pond, followed by the former route 253A to Finsbury Park Station. The final route we cover is route 106 to Limehouse.
The Tour includes many parts of the East End where RTLs had run for many years, including at the end (routes 10,106,108/A) and also allow a long ride out into the countryside on the 10 and 38A. The 10, 56, 106, 108 and 108A lost their RTLs on 7/9/68; the 38A and 253A did so in the autumn of 1967. 
Pick-up Lakeside 08:30, Tower Hill 09:30
Ticket Prices:
Adult: £24.95.
Photo: Keith Valla
Earn
0
reward points with this purchase
Add This Product To Your Wishlist